Elope to Oceanside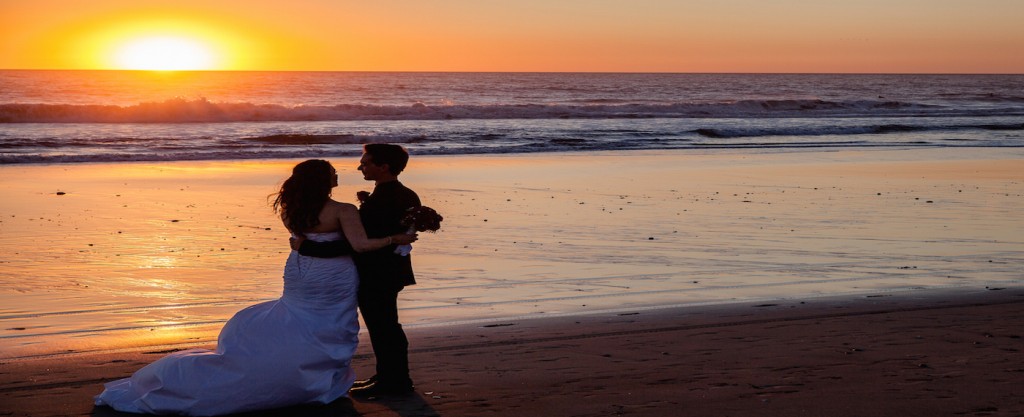 Your simple to plan and low cost Elope to Oceanside celebration is the perfect alternative to going to the local County courthouse or that cheezy Vegas Wedding Chapel and without a lot of the restrictions made by the other elopement services you'll find when trying to book a quick and easy celebration.
"An elopement should not be expensive! What it should be is; a special and romantic moment without the hassles and expense of a wedding. Shame on those that take advantage of couples just wanting to runaway!"

– Rev. Christopher – Elope to San Diego.
Elope TO San Diego (Vows From The Heart Ministries) won the 2014 San Diego Better Business Bureau "Torch Award for Marketplace Ethics". NO OTHER San Diego area elopement service has won this prestigious award validating our professionalism, integrity and marketplace ethics to couples from around the world!
~~~~~~~~~~~~~~~~~~~~~~~~~~~~~~~~~~~~~
The Elope to San Diego™ service includes:
A personal and romantic elopement ceremony performed by an Award winning wedding Chaplain (Religious, Non-denominational, Spiritual or Civil Type).
FREE filing of your marriage license following the ceremony with your County Clerk if so desired.
No Additional fees for additional guests… Your children, family and friends are encouraged to attend (Coronado which allows for 20) at no additional charge AND, you are NOT required to buy any additional high priced photography services if you do.
No additional charge for adding acts of celebration like adding the Sand, Rose or Lei Ceremony as long as you bring your actual items!
Elopement Photography is available upon request and offered at a special Elope to San Diego™ rate by Professional San Diego Wedding Photographers. Not a family member with a camera.
Military Discount? How about

FREE

! Visit Military Mondays™
~~~~~~~~~~~~~~~~~~~~~~~~~~~~~~~~~~~~~
Beware of wedding or elopement services making unsubstantiated claims. ANYONE can say they've been performing weddings in San Diego for generations, or create their own emblem proclaiming they are the BEST, the BIGGEST, the OLDEST or MOST TRUSTED. Those claims don't mean a thing without an objective, 3rd party accreditation or governance to back them up!